SEO & Digital Marketing Agency
In order to ensure nothing but top-notch services for our eminent clients as the best digital marketing agency, we have an ensemble team of 50+ Google Adwords and Analytics certified professionals. These professionals have just the right knowledge and expertise to ensure the quality of our services. The Best SEO Company in Ahmedabad, India -Shoutnhike does not call for one-time interactions with our clients. Instead, we believe in building long term relationships with our clients by giving them the quickest and healthiest Returns on investment. And not only do we provide premium Digital marketing services, we even offer optimal web designing and development services in India, as well as globally.
We offer an Outcome Services
Our Target - Better SEO. Hiked up traffic. More Conversion. More leads.
With detailed strategies in our head and your business growth in our vision, we strive only to provide better. Better search rankings, more traffic and higher rates of conversion.

Climb the SEO list to get

Top Rankings
With our strategized SEO, rank nothing but #1 on Google
Find your name on #1 Bing results with our services
Become the top search result on all search engines

Increase web traffic and get

More Visits
Increase the traffics on your website and social media
Gain popularity and traffic on all relevant platforms
Reach out to your target audience anywhere & everywhere

Convert the traffic into

Profitable Leads
Get premium conversion optimisation services for better leads
Find the most profitable web page with A/B Split Test
Follow a detailed optimisation strategy for measurable results
Why Choose Us ?
5 ultimate things that make Shoutnhike your exclusive choice

1) Our tools are the strongest - Technology and Imagination 2) We understand nothing but Profits 3) We are designed with Expertise 4) Upwards graphs and stats are our kind 5) Your growth is our growth
Certified
We Provide Result Oriented SEO, Digital Marketing Services for Industries:
Small business

Startups

Company

Outlets

Brands

Ecommerce

Celebrities

Apparel

Restaurants

Hotels
What Our Clients See Us Like?
In all the years of our work, we have received nothing but love from our clients. More than 200 of our clients have rated us 4.9/5, numbers that efficiently display their satisfaction.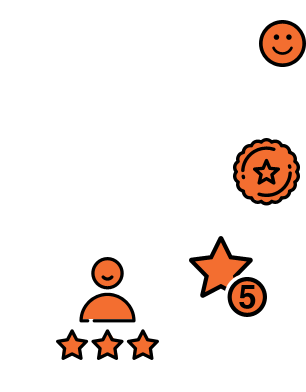 Our company was top in google search, our web-redesign was done perfectly, support from the company was done quickly, our quires was solved quickly, And we would surely suggest other to consult Shoutnhike. for digital marketing.
Ketana Babaria
Babaria IP

My company buttercup advertising studio took monthly retention service of SEO on Google offered by shoutnhike company and as the name suggests they shouted my companies in the market and my company got the hike it required. read more

Great professional services. Depth of knowledge & outstanding results. Highly recommended for SEO & web development
Chirag Josi
hdstech.com.au

I own a Travel Agency and since we started using Shout n Hike to create our ad campaigns, within the first three months, we started getting more and more leads and also increased revenue. read more Our Ads were made very relevant which engage the visitors in a very unique way. This made us stand out in front of our competitors. I highly recommend Shout n Hike if you want to achive extraordinary results within short period of time. The detailed knowledge that Shout n Hike dedicated staff has about the keywords, ad relevance and proper structured analysis makes any ad campaign very optimum for the users and makes a difference in the business. read less
Abhishek Kothari
FlyingHawk.co.uk

HIGHLY RECOMMEND ! Our Objective that to get more leads from our website but didn't have idea about SEO then reach to SHOUTNHIKE as was not aware even 1% regarding SEO ,once we started to working SHOUTNHIKE team started do analysis and comes with best way with read moresuggestion of how to make SEO and user friendly website where user can easily get give leads and once design & development completed SHOUTHIKE team start to working on SEO and they give AWESOME result , started to getting leads with our website not only that they are continue giving suggestion to getting more leads to keep changes ! BIG THANKS TO WHOLE TEAM OF ShoutnHIKE ! They are BEST in digital industry ! read less
Comprehensive SEO, Digital Marketing Process with Proven Strategies
We are the expert digital marketers who only use proven strategies for marketing, based on the requirements and the industry type of the client. Plus, we even ensure to provide unparalleled measurable results.
01

Understand client business

02

Analyze Opportunities

03

Execute Strategy

04

Update progress Report
Request Free Quotes And Know More About How We Can Grow Your Business.
Send us your requirement details and we promise to contact you within 24 hours with a proposal ready. Get an insight of our strategized and result-oriented working system.
About Shoutnhike
Shoutnhike is the best digital marketing company in India, specialized in SEO, Social Media Marketing, Internet and online marketing who also provides website design and development services in Ahmedabad, Gujarat, India. From start-ups to multi-nationals, we provide digital marketing solutions for all. Our technologically formed and creatively designed services aim at building reputed brand images in the virtual world. Our work expertise, proficient knowledge and years of experience have made us the most preferred choice as best digital marketing company in Ahmedabad, India. The only approach that we believe in is result oriented and scalable growth. Our motto is – If the profit is not measurable, there is no profit at all. We work with strategies designed and goals fixed prior to the working.
We SEO Company in Ahmedabad, India believe that the virtual world is one of the strongest tools at the disposal of companies for marketing. If this tool is used holistically after proper comprehension and inclusion of various aspects, it can bring in unparalleled success and results. That is the reason we use our advanced knowledge in the field to help companies set-up the required brand image in their respective industries.
Frequently Asked Questions
What digital marketing services do you provide?

At Shoutnhike, we provide comprehensive digital marketing services including SEO (search engine optimisation), PPC (pay-per-click), social media, content marketing, online PR, Google Penalty Fix, website design and development. Sounds too overwhelming? Don't worry. Give us a call on +91 99743 60053. We will help you understand the world of digital marketing better and also help you find the services that are just right for you.

How do your digital marketing packages work?

Our digital marketing service packages are time-based. We provide 6-12 months contracts that include customized packages for our clients including clear KPIs.

What are the cost of your digital marketing package?

Based on your marketing requirements, we provide a variety of digital marketing packages starting from ₹20,000 + GST per month. We look into the requirements of every individual client and formulate a custom package that can help them achieve their short-term and long-term goals.

Do you need website design and development services as well? Apart from digital marketing services, we also help new businesses set up a website at rates that are not too heavy. So if you wish to avail result-oriented and affordable digital marketing services, give us a call on +91 99743 60053 or email support@shoutnhike.com. We may be able to offer you a special package based on what you are looking to purchase.

Do you guarantee website ranking on the first page of google?

Digital marketing is such a dynamic world that there can be definitely no absolutes. That is why, no matter the strategies used, no one can guarantee first-page rankings. Plus, every business is relevant to a lot of different keyword searches. So you should not limit yourself to the results of one particular keyword. Apart from that, Google changes its search engine algorithm frequently as well which is why you may on the first page of the google for that keyword one day and be on the second page altogether the next day.

However, having a well-constructed search engine friendly website which is well maintained and updated and has good quality backlinks from across the internet always has higher chances of having better search engine ranking. But you need to understand that this is not a one-day process. It is something that grows over time and has to be worked upon for growth and maintenance. This is why investing in SEO (search engine optimisation) on an ongoing basis is really important to help you build your organic ranking on Google. Chat with us on +91 99743 60053 if this is something you would like help with.

Do you follow Google guidelines?

At ShoutnHike, we have made it customary to follow nothing but the best SEO practices which includes adherence to the guidelines provided by Google as well as other search engines like Bing and Yahoo. We don't buy links or purchase any 'black hat' SEO techniques either. Our crown is truly shiny when it comes to SEO.

How does your Digital marketing reporting service work?

Every client of ours across the world is assigned a Client Services Manager and Delivery team dedicated to their work. You can contact this team anytime Monday - Friday between 10 am and 7 pm. A member from this team will talk to you and help you in every way possible.

All the work at ShoutnHike is reported and tracked every day. Dedicated reports of every individual client are also maintained and updated throughout the month. Based on this, you will receive a detailed report along with the recommendation by the 5th working day of the month. If you wish to have a face-to-face meeting once a month, we would love to share a cup of tea with you as well.

If you are not situated in Ahmedabad, India, we can still meet you virtually to discuss your monthly report on Skype or Google Hangout, whatever you prefer.

What if am not happy with your service?

If you aren't satisfied with our services due to any reason, you can immediately contact our team manager and discuss more. No matter what your concern is, be it performance-related or team manager services or anything else, contact us via phone, Skype or email. We will make sure to provide you with a resolution as soon as possible.

What if we part ways?

We always try our best to provide our customers with utmost satisfaction. Still, if you feel that you don't need our services anymore, simply give us a one month notice after our initial contract period has ended.